Upload Data from Sensor(s)
Select "Upload New Data" on the top right of the screen.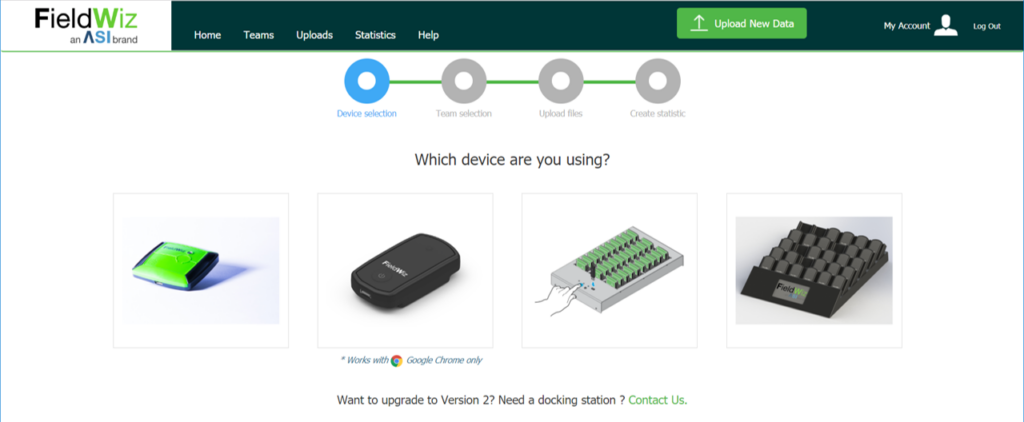 A pop-up open showing the connected sensor(s). Select the related sensor.

Once connected, click on "Upload"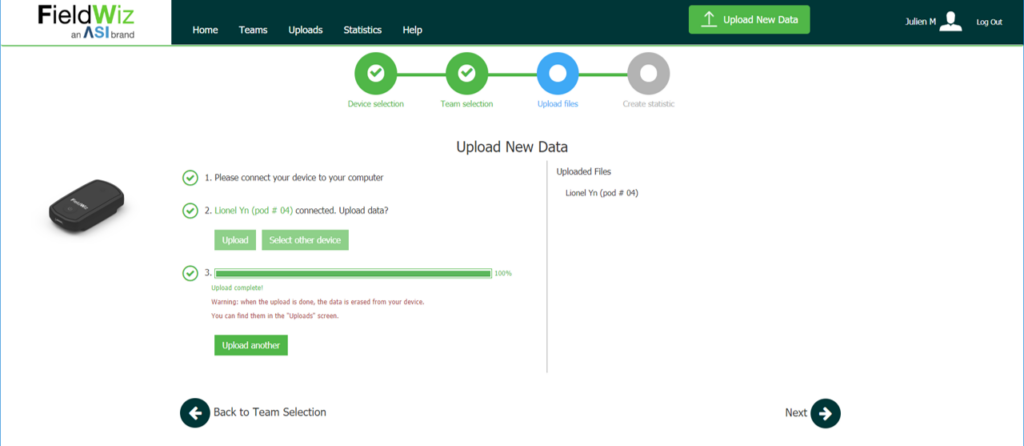 Warning: when the upload is done, the data is erased from your device. You can find them in the "Uploads" screen.
The Uploaded Files are listed on the right side.